Robert Gregory (1881-1918): "Soldier, Scholar, Horseman"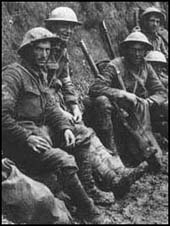 Members of the Royal Flying Corps in WWI
Robert Gregory, the son of W.B.Yeats's friend Lady Gregory, was a well-rounded man. He studied at Harrow, New College, and the Slade, and he excelled at bowling, boxing, and horseback riding. He worked in Jacques Blanche's design studio and had his own exhibition of paintings in Chelsea in 1914. In 1915, he joined the war effort and became a member of the 4th Connaught Rangers. He then transferred to the Royal Flying Corps in 1916, and he became Chevalier of the Legion d'Honneur in 1917. Gregory earned a Military Cross 'for conspicuous gallantry and devotion to duty.' He died tragically at the age of thirty-seven when an Italian pilot mistakenly shot him down.
Robert Gregory's death had an lasting effect on Yeats, who wrote four poems about him: "In Memory of Major Robert Gregory," "An Irish Airman foresees his Death," "Shepherd and Goatherd," and "Reprisals."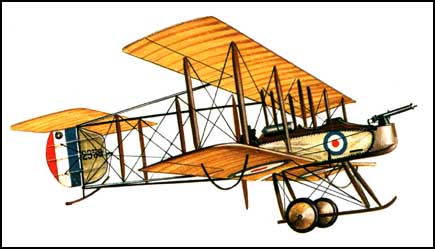 Model of the plane Robert Gregory might have flown