The Irish Monasteries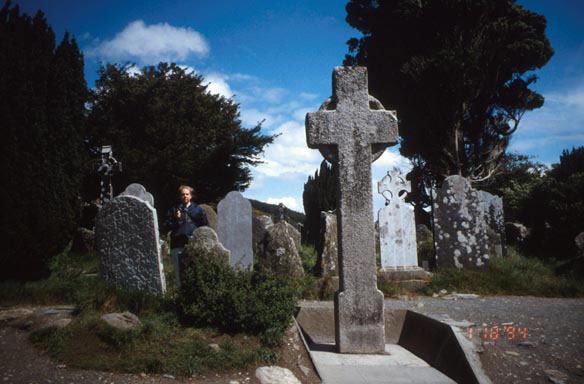 Glendalough Monastery, Co. Wicklow. Known as the "Glen of the Two Lakes," Glendalough was founded by St. Kevin in the 6th century. It is one of the most famous centers of religious learning in all of Ireland. It was a village to itself, surrounded by mountains and woods, supporting a thriving religious and social community for centuries.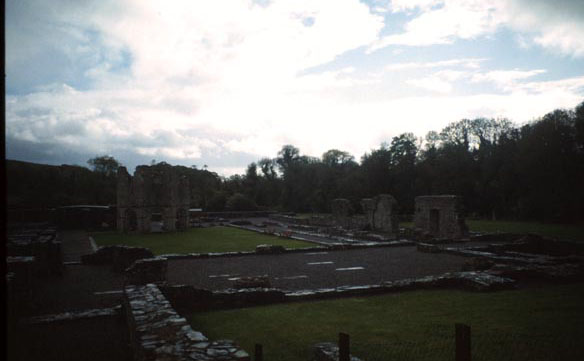 Mellifont Abbey, Co. Louth. This was the first Cistercian monastery founded in Ireland, in 1142.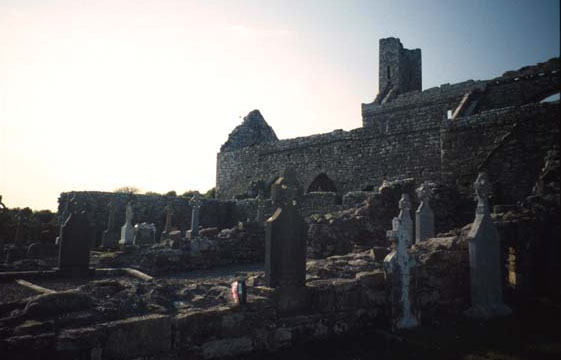 Corcomroe Abbey, Co. Clare, also founded by the Cistercians in 1195. The strict rule and regular order of the Cistercians transformed Irish monastic life.