Dublin
Our final two weeks were spent in Dublin, the capital of Ireland and one of the great cities of western Europe. Dublin has been at the center of Ireland's economic surge in the last decade, and today its culture and activity rival that of any city. Magnificent restaurants, world-class music, lively night life, and a thriving street culture make Dublin surely the most attractive city in the West today.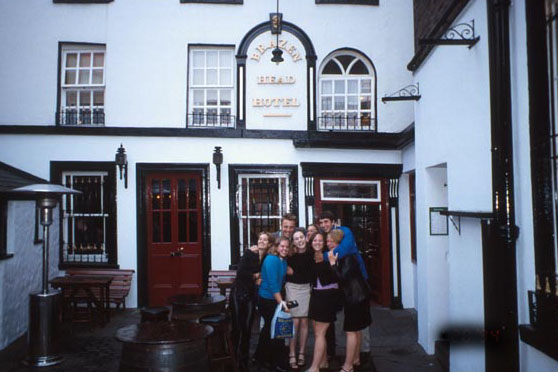 W&L students outside the Brazen Head, Dublin's oldest pub (fd. 1198!)
But Dublin still retains its old-world charm. From gracious, expansive Georgian avenues to the dim tenements and alleys of its north side, from wonderful, smoky pubs to the twin cathedrals of St. Patrick's and Christ's Church, Dublin records in its streets and structures the rich, diverse, haunting, and tragi-comic history of Ireland.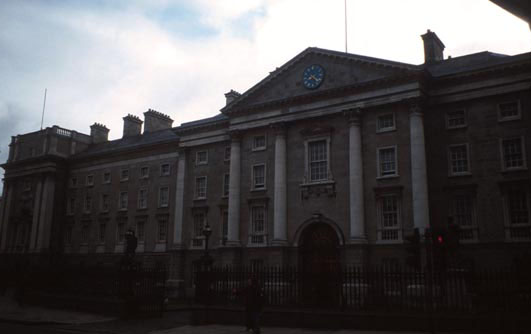 Trinity College
During our stay in Dublin, we explored the city thoroughly, and the table below will take you through our experiences there. We also enjoyed three unforgettable day-trips out of Dublin, which you may view from the "Dublin Day-Trips" page.