Kanturk Castle (North Cork Trip)
Our final stop on the long trip into North Cork, Kanturk was an intriguing way to end the journey. An Elizabethan castle, built at the start of the 1600's, its structure shows the changes in castle architecture by this period. It is a rectangular castle with large square towers at each corner, and the walls contain numerous windows, many of them "mullioned" in Renaissance fashion. The castle was built by the MacDonagh family as a defence against English invaders, but was never completed.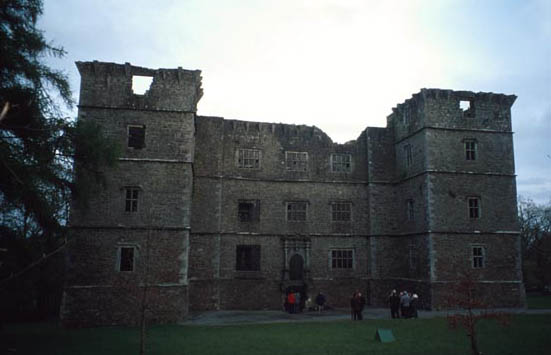 A fine view of the castle, showing the five-storey towers and the large windows.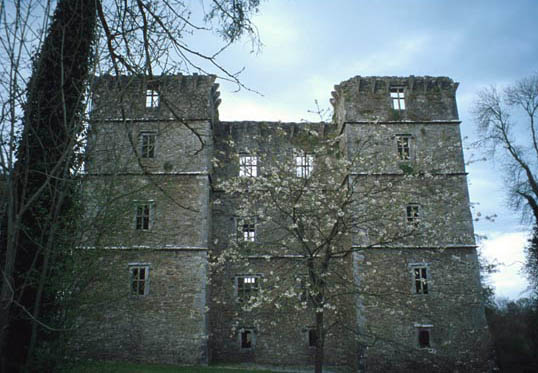 The castle viewed from the rear.
View images of the castle interior, and W&L students Return to North Cork Main Page